If you're looking for a great location for your next store or restaurant, you've come to the right place.  Explore below to learn more about our plan, the opportunities, and upcoming events and activities.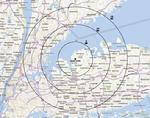 Downtown Gateway II Study
A year-long, comprehensive market study has been completed and the findings are conclusive:  Glen Cove has charted a course for Sound economic growth.  Click the links below to read the full story
Investment Opportunities
If you're looking to acquire commercial property, or a location for a new store or restaurant, we have plenty to offer.  Follow the links below to learn about our available properties, incentives and more.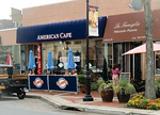 News & Events
We pride ourselves on creating events that attract consumers from across the region to our waterfront, parks and downtown.  To see our schedule of upcoming events, or to read about all the great things happening in Glen Cove, follow the links below.
News of Interest/Schedule of Events
For more information, contact  Ann S. Fangmann, AICP at 516-676-1625
City of Glen Cove, City Hall, 9 Glen Street, Glen Cove, NY 11542
Economic Development Incentives and Resources