Community Development Block Grant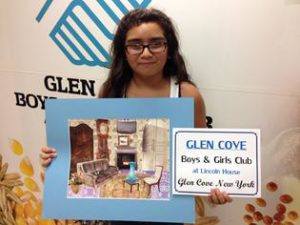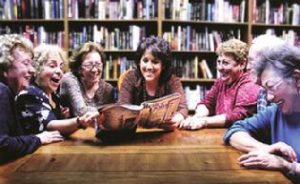 The Glen Cove Community Development Agency, in its 44th program year (9/1/18-8/31/19), is currently assisting the following Public Service Agencies through the Community Development Block Grant, ("CDBG"):
Glen Cove Boys & Girls Club: Summer Brain Gain Program serving at-risk youth (July/August 2019)
Glen Cove Senior Center: Project Beacon – Resource to identify and make referrals for at risk seniors and disabled.
Glen Cove Youth Board: Summer Youth Employment Partnership serving at-risk youth (July/August 2019)
S.A.F.E.: Community Walk-In Program – Resource to identify and make referrals for residents
Economic Opportunity Council: Summer Youth Enrichment Program serving at-risk youth (July/August 2019)
Glen Cove Child Day Care Center: Health Hearts Program – Educational activities to prevent childhood obesity
Notice of Funding for Public Service Agency Programs (9/1/19-8/31/20)
Public Facilities & Improvements
PF&I funds were used to install handicap accessible doors in the rear entrance of City Hall in February 2016.  The CDA has fulfilled a vital need for the Glen Cove community by allocating approximately $8,000.00 of U.S. Dept of Housing and Urban Development Community Development Block Grant (CDBG) funds administered by the Glen Cove CDA through Nassau County.  This capital improvement expands handicap accessibility at our municipal facilities.  Photo:  (L – R) Former Councilman Roderick Watson, Councilwoman Pamela Panzenbeck, Former Mayor Reggie Spinello, Former Councilman Michael Zangari, Former CDA Executive Director Myralee Machol, Glen Cove Senior Center Executive Director Carol Waldman, Mayor Tim Tenke, Former Councilman Efraim Spagnoletti and former CDA Board Member Dan Cox open the door to better handicap access to City Hall.
PF&I funds were utilized in the Summer of 2015 to furnish and install handicap accessible doors in both front and rear entrances at the Glen Cove Senior Center.
Participating with Former Glen Cove Mayor Reggie Spinello at the "Open Door" ceremony were Carol Waldman, Executive Director of the Glen Cove Senior Center and Senior Center members; Jacqueline Tecce, Site Manager-Glen Cove Senior Center; Myralee Machol, Former Executive Director of the Glen Cove Community Development Agency with Camille Byrne, Executive Assistant of the Glen Cove CDA; Nassau County Office of Community Development representatives: Kevin J. Crean, Deputy Director; Theresa C. Dukes, Program Development Supervisor; Michelle Bardi, Program Coordinator; Kim Kelly, Program Coordinator and Michael Walsh, Intern.
Photo Credit: Tab Hauser
PF&I funds have been allocated to furnish and install handicap accessible door units at the rear entrance to City Hall as well as a Way-finding signage project around the City of Glen Cove directing visitors and residents to points of interest in Downtown Glen Cove.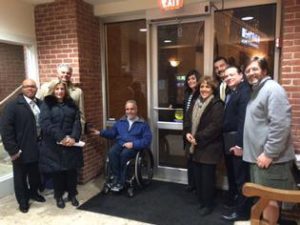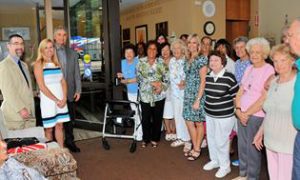 Residential Rehabilitation Program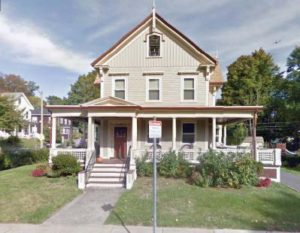 The City of Glen Cove is pleased to offer Community Development Block Grant funds for income eligible senior citizens age 60+ and/or handicapped persons to make home repairs, energy conservation, remediate code violations and handicap accommodations.   Funding is available to owners who have lived in their home to be improved for a minimum of one (1) year who meet HUD income guidelines and are current in the payment of property and school taxes.  Since reinstating the program in 2014, the CDA has assisted seven resident homeowners in making repairs to their home.  The CDA is accepting applications for the 2018 program year; click on the link to submit a pre-screening application.
State of NY Mortgage Agency (SONYMA) Home Ownership/Rehabilitation Financial Assistance Program
Commercial Rehabilitation Program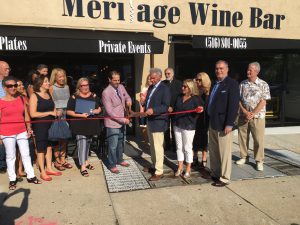 The Glen Cove CDA offers a matching grant commercial rehabilitation program.  The program offers façade improvements for storefronts in the downtown area.  Commercial rehabilitation funds can include windows, doors, awnings and outdoor lighting.  The program is offered on a first come/first serve basis.
Meritage Wine Bar and the Downtown Cafe are two projects that were assisted through the CDA's Commercial Rehabilitation Program.
Section 8 Housing Choice Voucher Program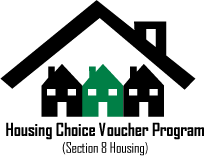 The Section 8 Housing Program was established by Congress in 1974. The program is administered in every state throughout the country. Glen Cove's Section 8 Housing Assistance Program is administered with funding provided by the U.S. Department of Housing & Urban Development (HUD). The Section 8 Program helps eligible families, that fall within the income guidelines determined by Nassau County, afford permanent rental housing, subsidizing a portion of the monthly rent.
Tenant-based vouchers increase affordable housing choices for very low-income families (i.e. families with income below 50% of area median income). Families with a tenant-based voucher choose and lease safe, decent, and affordable privately owned rental housing that meets HUD's Housing Quality Standards (HQS) and has a reasonable rent as compared to other units in the area.
The Glen Cove Section 8 Program has 340 vouchers for rental housing. The Program is not currently accepting applications.
Please click below to view the current Section 8 Administrative Plan & Fair Market Rents/Income Limits
The Glen Cove CDA's Sign Program offers a maximum of $1,500.00 per sign, not to exceed 50% of the total cost of the sign, based on funding availability,  for CDA board approved signs to business owners in our downtown eligible census tract areas.  Applicants must secure a City of Glen Cove Building Department permit before completing the Sign Grant application and return it to the CDA for approval.
Economic Development Incentives
The CDA can assist businesses in eligible funding areas that also meet one of the three broad national objectives of the Community Development Block Grant program as follows:
1. Provide a benefit to low and moderate income persons according to the 2010 census tract data in accordance with HUD CFR 570.202. Eligible census tracts are highlighted in yellow on the census tract map.
2. Prevention or elimination of slums and blight.
3. Meet a community need having a particular urgency.
The program is a reimbursable, matching grant subject to the recommendation of the CDA Executive Director and final approval by Nassau County Office of Community Development. Click on "Applications and Forms" for Commercial Facade and Sign Grant program guidelines and application.
Please visit the "Sound Invest" page for Economic Development and Small Business Resources available to businesses.