Community Development Block Grant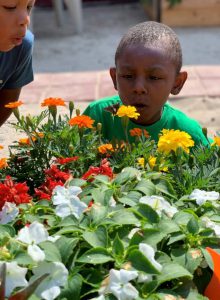 CDBG 47 Program Year Public Hearing Notice
CDBG 47 Program Year Public Service Agency Application
Question/Comment from Ms. Evelyn Willett-Fisher received 2/10/21 re: CDBG funding for 2021 year
Q: Could the CDBG funding address the neglected roads and sidewalks in her neighborhood.  She lives in the Cecil Avenue Urban Renewal area which is comprised of Kemp Avenue, Donahue Street and Ralph Young Streets.  She has lived there over 50 years and never recalls her streets or sidewalks getting any repaving, striping or curb crack repairs.  She said she has placed calls to several Mayors over the years but to no avail.
A: The Department of Public Works will be reviewing the condition of roads and sidewalks in the Cecil Avenue Urban Renewal Area under the existing roadway program. Based on a conditions assessment, priority repairs will be targeted for the City's roadway requirements contract program (2021). Once conditions allow, the DPW Director will be sending his foreman out to inspect.
The Glen Cove Community Development Agency, is currently assisting the following Public Service Agencies through the Community Development Block Grant, ("CDBG"):
Public Facilities & Improvements
Glen Cove Public Facilities Improvement completed with Community Development Block Grant (CDBG) funding under the Streetscapes program.  This walkway leads pedestrians from Pulaski Street downtown parking garage to School Street.  CDBG funds paid for the Pergola and the City of Glen Cove repaved the walkway, painted the facades of the buildings, removed overgrown brush and added beautiful plantings.  The Glen Cove Business Improvement District will soon be adding benches and new light fixtures to further enhance the ambiance and safety of the environment for all residents who shop, dine and attend social gatherings in our downtown.  (Pictured are former Mayor Tim Tenke and Terry Dukes, Deputy Director of Nassau County Office of Community Development)
Glen Cove Public Facilities Improvement completed with Community Development Block Grant (CDBG) funding under the Parks/Playground program.  The newly resurfaced/restriped Pickle Ball Court in Stanco Park is a free public amenity most popular with the senior citizen population. (Pictured are former Mayor Tim Tenke and Terry Dukes, Deputy Director of Nassau County Office of Community Development)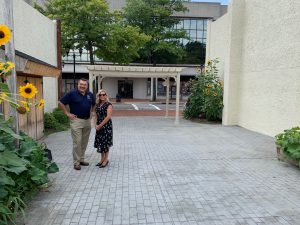 Residential Rehabilitation Program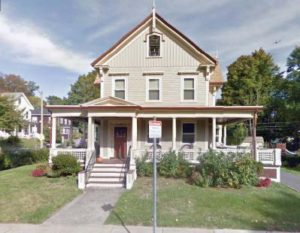 The City of Glen Cove is pleased to offer Community Development Block Grant funds for income eligible senior citizens age 60+ and/or handicapped persons to make home repairs consisting of energy conservation, remediate code violations and handicap accommodations.   Funding is available to Glen Cove resident homeowners who have lived in their home to be improved for a minimum of one (1) year, who meet HUD income guidelines, and are current in the payment of property and school taxes.  Since reinstating the program in 2014, the CDA has assisted 11 resident homeowners in making repairs to their home.  The CDA is accepting applications for the 2021 program year; click on the link to submit a pre-screening application.
Commercial Rehabilitation Program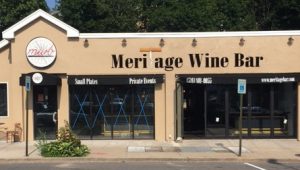 The Glen Cove CDA offers a matching grant commercial rehabilitation program.  The program offers façade improvements for storefronts in eligible census tracts.  Commercial rehabilitation funds can include windows, doors, awnings and outdoor lighting and/or other improvements determined eligible by the Executive Director.  The program is offered on a first come/first serve basis.
Section 8 Housing Choice Voucher Program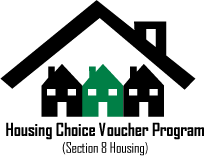 The Section 8 Housing Program was established by Congress in 1974. The program is administered in every state throughout the country. Glen Cove's Section 8 Housing Assistance Program is administered with funding provided by the U.S. Department of Housing & Urban Development (HUD). The Section 8 Program helps eligible families, that fall within the income guidelines determined by Nassau County, afford permanent rental housing, subsidizing a portion of the monthly rent.
Tenant-based vouchers increase affordable housing choices for very low-income families (i.e. families with income below 50% of area median income). Families with a tenant-based voucher choose and lease safe, decent, and affordable privately owned rental housing that meets HUD's Housing Quality Standards (HQS) and has a reasonable rent as compared to other units in the area.
The Glen Cove Section 8 Program has 340 vouchers for rental housing. The Program received over 700 applications on-line during a three-day window (8/16-8/21/21) wherein the waiting list was reopened.  Only 500 applications were accepted via lottery.  Applicants whose application was accepted into the lottery received an "active status" reply from the software system.  To check to see if your application was chosen and your placement on the wait-list, please visit:  www.waitlistcheck.com and enter your user name and password.  The staff will be contacting applicants in the order their application was received in the lottery on a regular basis beginning in October 2021.
NEW PROGRAM PARTICIPANTS WILL BE REQUIRED TO WATCH AN INFORMATIVE VIDEO THAT DESCRIBES HOW THE HOUSING CHOICE VOUCHER PROGRAM WORKS.  EXISTING PROGRAM PARTICIPANTS ARE ALSO ENCOURAGED TO WATCH THE VIDEO.
 Glen Cove Housing Choice Voucher Program NY-121 5 Year Administrative Plan FY2020-2024 (click here)
Glen Cove Housing Choice Voucher Program NY-121 Annual Plan FY2021 (click here)
===============================================================
CALLING ALL LANDLORDS!
What is the Housing Choice Voucher Program (HCVP)?
Federally funded program administered by Glen Cove Community Development Agency, City of Glen Cove Housing Choice Voucher Program
Provides housing assistance to eligible families
Subsidy provided for a portion of each tenant's monthly rent
The landlord is paid directly and promptly
Glen Cove Housing Choice Vouchers receive additional HUD 10% exception, due to higher area market rents as follows: Studio:  $1,509; 1BR: $1,864; 2BR: $2,271; 3BR: $2,906; 4BR: $3,202 (minus the utility allowances). These rents go into effect 11/1/2021.
For further information and to be included on the Glen Cove Section 8 Landlord List, call (516) 676-1625 or via email at fmoore@glencovecda.org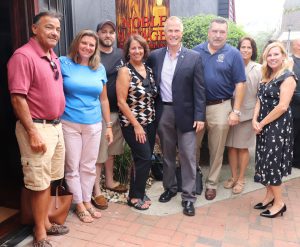 The Glen Cove CDA's Sign Program offers a maximum of $1,500.00 per sign, not to exceed 50% of the total cost of the sign, based on funding availability,  for CDA board approved signs to business owners in our downtown eligible census tract areas.  Applicants must secure a City of Glen Cove Building Department permit before completing the Sign Grant application and return it to the CDA for approval.
Photo by Firestar Schlesinger
Economic Development Incentives
The CDA can assist businesses in eligible funding areas that also meet one of the three broad national objectives of the Community Development Block Grant program as follows:
1. Provide a benefit to low and moderate income persons according to the 2010 census tract data in accordance with HUD CFR 570.202. Eligible census tracts are highlighted in yellow on the census tract map.
2. Prevention or elimination of slums and blight.
3. Meet a community need having a particular urgency.
The program is a reimbursable, matching grant subject to the recommendation of the CDA Executive Director and final approval by Nassau County Office of Community Development. Click on "Applications and Forms" for Commercial Facade and Sign Grant program guidelines and application.
Please visit the "Sound Invest" page for Economic Development and Small Business Resources available to businesses.